The Centre has been established by the Worshipful Company of Management Consultants.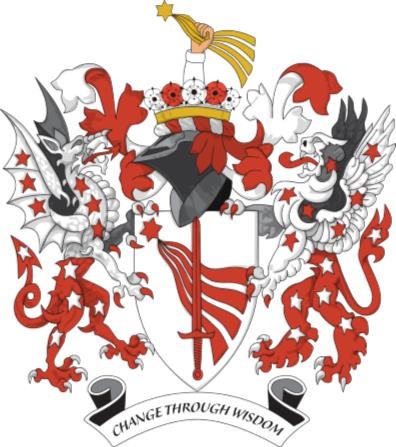 Education is one of the primary objectives of Livery Companies and the establishment of the Centre is the Company's contribution in its own domain of interest. It is well placed to lead this initiative, with its broad membership from among the management consulting community.
Our Vision
The Centre for Management Consulting Excellence is the community that facilitates the development and sharing of research and experience in management consulting thinking and practice to help practitioners to be better able to serve client need.
Our Rationale
Management consulting is a major business in the UK turning over about £9bn pa. The benefits that management consultants bring to their clients are a multiple of this and they have a major impact on UK productivity.
Sharing know-how and commercialising research of value to the practice of consultancy is therefore vital, but there is only limited engagement between academics and among practitioners. The Centre aims, therefore, to identify and share the most important new ideas for management consultants, thereby developing their performance to the benefit of their clients and the economy in general. It will provide a forum for practitioners to share the fruits of their experience and academics to share the results of their research.
Nick Bush
Nick Bush is a trustee, advisory board member and management consultant specialising in customer-led change, strategy and business planning with particular experience in the financial services, change management and arts industries, and recent board level experience in the not-for-profit sector.  With over 30 years consulting experience in strategy and change management across a number of industries including banking and telecommunications, Nick is keen to set CMCE on a pathway to sustainable growth.  Nick is a trustee at two music education charities reflecting his life-long passion for music and his ongoing attempts to play the guitar to an acceptable standard.
Denise Fellows
Denise Fellows ​is an expert adviser and author in charity leadership and governance.  After over 20 years leading consultancy businesses in the IT and Telecoms sector, she helped set up the Cass Centre for Charity Effectiveness.  Denise is CEO of the Honorary Treasurers Forum, Chair, Treasurer and Trustee of several other charities and Senior Visiting Fellow at Cass Business School.
Jim Foster
Jim Foster has over 35 years' experience as a management consultant, including 12 years as a Partner at PwC, based in London and New York. He is experienced in assisting organisations in a wide range of business sectors to implement system-enabled business change, and now leads Timeline Consulting, an independent consulting company that specialises in advising and supporting organisations that are implementing Enterprise Resource Planning (ERP) solutions. Jim is also a trustee of an educational charity based in East London.
Valentina Lorenzon
Valentina Lorenzon is an international strategy consultant, mainly focusing on small and medium enterprises and family businesses. Thanks to her active involvement in running her own Italy-based family business within the furniture sector, Valentina also has extensive, first-hand experience in developing a business.
Having lived and worked across multiple European countries, Valentina is a strong advocate of cultural awareness and understanding as ways to increase business success on an international level.  She joined the CMCE to oversee its branding and marketing efforts.
Cosette Reczek
Ms Cosette Reczek is a seasoned management consultant, including experience with PwC, CTG, and her own firm Permuto Consulting.  Her clients include a number of 'Tier 1' banking institutions as well as a range of corporate and non-profit clients.  
Cosette is also a Consultant & Visiting Lecturer with City, University of London Cass Business School and its Centre for Charity Effectiveness.  She is currently Chair, Audit & Risk Committee and Board Trustee with Unicef UK and a member of the Corporate Governance Committee of the ICAEW.
Chris Sutton
Chris Sutton is an independent management consultant focusing on business process optimisation in the UK banking sector and pro-bono consulting with charities in developing countries. He has 13 years consulting experience at PwC, followed by 15 years of global management experience at Logica / CGI. Chris holds an MA in Literae Humaniores from the University of Oxford, a six sigma black belt from QAI Bangalore, and is a Fellow of the Institute of Chartered Accountants in England and Wales.
Dr Karol Szlichcinski
Dr Karol Szlichcinski has 30 years' experience as a management consultant, with expertise in strategy, market analysis, business planning, change management and the exploitation of IT.  In 2013 he was appointed professor at the University of Silesia School of Management, Katowice, Poland, and held senior academic posts at the university for five years.  He is a Fellow of the Institute of Consulting, Chartered Marketer and Chartered Psychologist, and has published a book, Financial Network Services, and numerous reports and articles for business and academic readerships.