Projects
The Centre undertakes research projects into issues relating to consulting.
What management consultants want from academics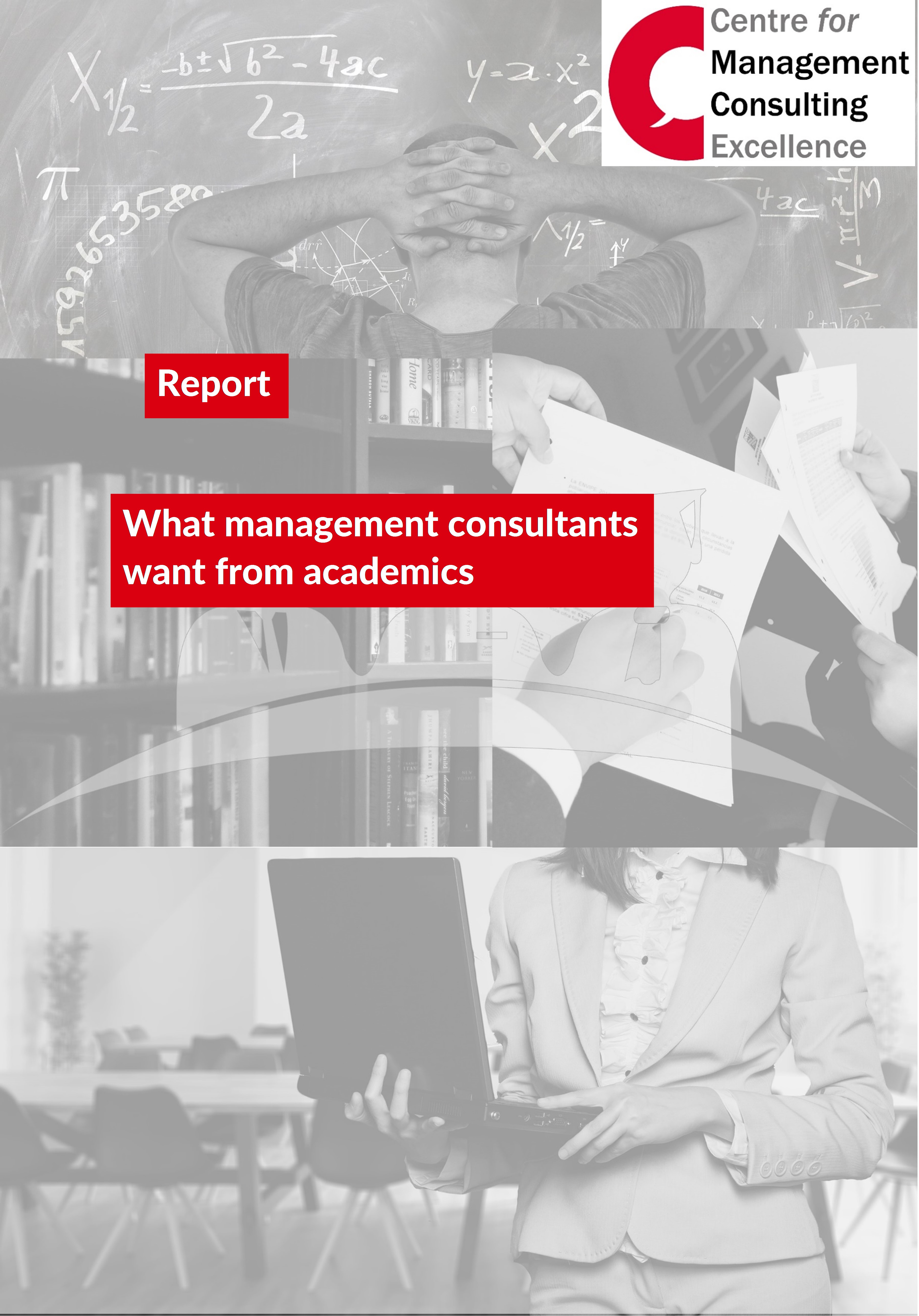 In 2021 CMCE carried out some exploratory research into how consultants access and use outputs of academic research in their work.
We found that academic work contributes to the knowledge base that consultants draw on in three main ways:
1. It is a source of ideas underlying major types of consulting interventions and of widely used consulting tools;
2. Outputs of academic work provide information for use on a specific project;
3. Academic outputs can contribute to consultants' continuing professional development.
In our report we draw conclusions about how consultants can make better use of the findings of academic research and how academics can increase the impact of their research by disseminating it more effectively to consultants, and through consultants to their clients.
We presented the findings of the research at the first seminar hosted by the British Academy of Management (BAM) Management Consultancy Network on 21 February 2022.
To obtain a copy of the report, please complete and submit the form below.
Consultant Value Add: Maximising Value from your Management Consultant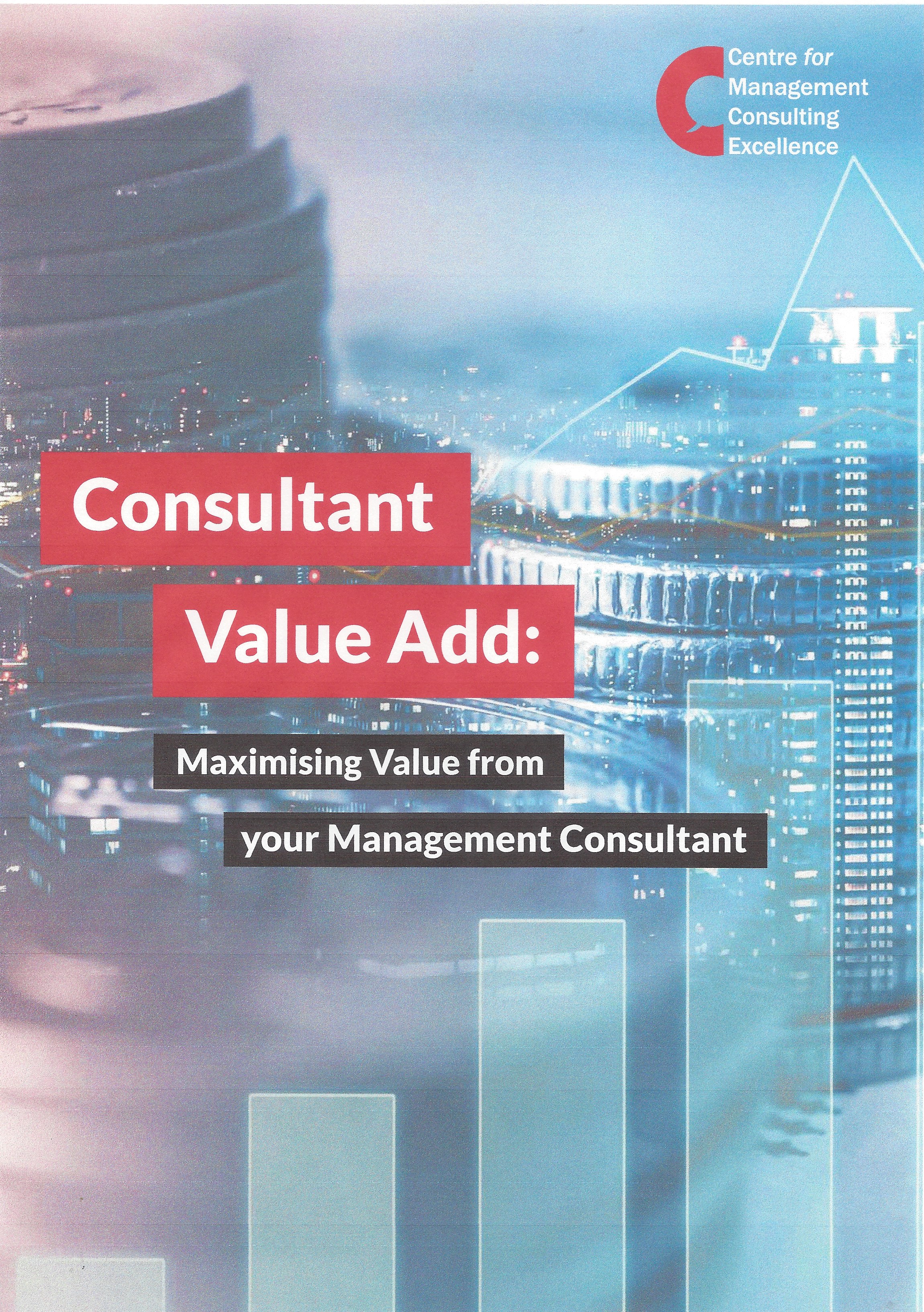 In early 2021 CMCE completed a research project into the value added by consultants to their clients, and the report presenting the findings was launched at the CMCE Showcase 'How to be an excellent client' on 23 March 2021.  You can read the press release for the launch here and a summary of the findings here.
The full report is available here.
Consulting skills for the future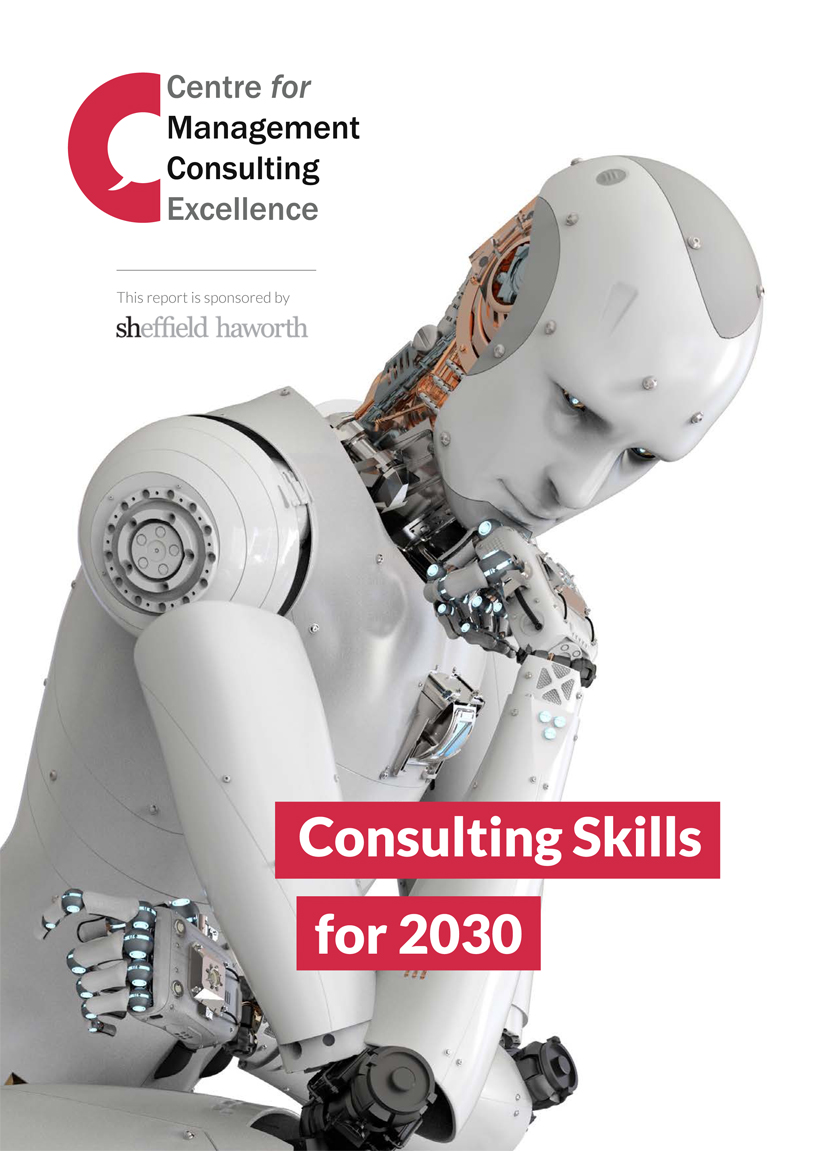 In 2018 the Centre ran a research project to determine what the main technological and consequent social changes would be by the year 2030, and the implications for the skills needed by management consultants. 
The preliminary results were announced at the Centre's Global Symposium in November 2018 and the report covering the findings was launched in March 2019. A write up of launch and the key findings in the report can be found here.
You can access the full report here.