Projects
The Centre undertakes research projects into issues relating to consulting.
Research Project: Added Value of Consulting Firms
CMCE is undertaking a project to obtain insights into the Added Value that consulting firms provide to their clients and consultants. 
The project will aim to answer a number of questions including:
What are the types of added value that consultants provide to client organisations?
What are the ways in which consultants add value to client organisations?
Are the types of value and the way in which it is delivered different for different types of project, and different phases of a project?
Are the types of value and the way in which it is delivered different for consulting firms and independent consultants?
How does the client's view of the value added by consultants compare to the consultant's view?
What are the types off value that consulting organisations provide to their consultants?
What are the differences in added value received by employed and independent consultants?
How are the answers to these questions likely to change in the next 10 years, i.e. by 2030?
The project is scheduled to publish its results in late 2020, and is being led by Jim Foster.
Please contact Jim at jim.foster@timelineconsulting.co.uk for more information.
Research Project: Consulting skills for the future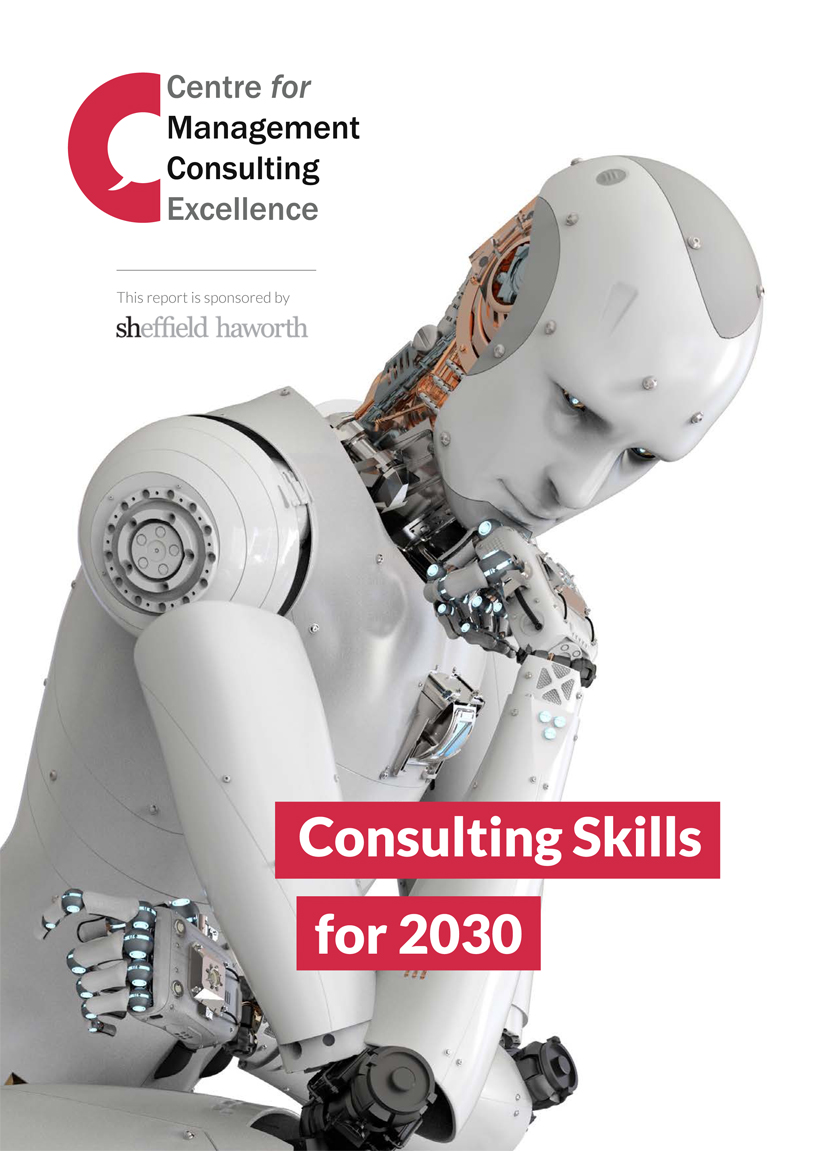 In 2018 the Centre ran a research project to determine what the main technological and consequent social changes would be by the year 2030, and the implications for the skills needed by management consultants. 
The preliminary results were announced at the Centre's Global Symposium in November 2018 and the report covering the findings was launched in March 2019. A write up of launch and the key findings in the report can be found in our news section or click here.
Please enter your details in the form below to receive an automated email providing you with free access to the full report.